Spring Soccer League Information and Registration Instructions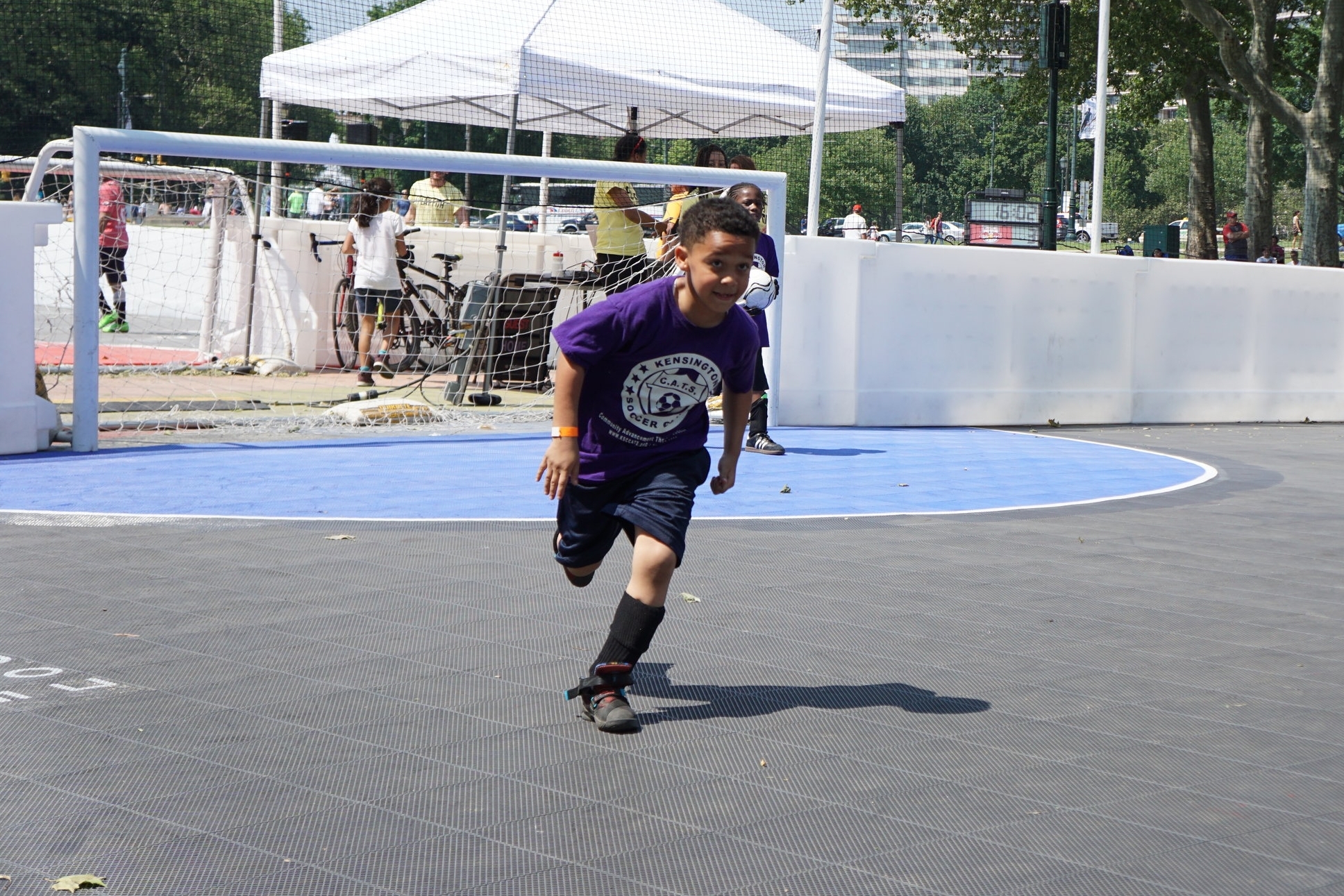 April 21 - June 16
Register online or in person at Towey Playground: 1832 N Howard St, corner of Berks and Howard
Registration Dates: April 2, 4, 9, 11 6:30-8PM
Beginners and experienced players welcome!
Birthdates: 2004 to 2010, boy and girl teams organized by age
Practice: twice weekdays 6-7:30PM
Game Days: Saturdays 11:30AM or 1PM
TOTS: Born Jan 2014 - June 2015 . Saturdays 10-11AM *play starts Apr 28
KIDS: Born 2011-2013 Saturdays 10-11:15AM Intramural and rec soccer options
Fun games, skills building, family involvement is encouraged!
Help kids establish healthy habits and develop critical life skills through trained coach-mentors and family engagement . Players receive a KSC team shirt, shinguards, and socks. Cleats are available on loan with $5 deposit (supplies limited) Free books for every kid, and medals for good attendance at the season end Family Celebration Full scholarships are available but we ask that you pay what you can afford, between $5 to $75, to help cover the cost of the program
Información Sobre Fútbol de la Primavera y Instrucciones Para Inscripción
Information for Boys and Girls Ages 15 to 19
You can register for our boys and girls teams playing in the Hulmeville Recreation League
Games are Saturdays with practices on Mondays and Thursdays
*if you're new to soccer you're more than welcome to attend practice sessions to learn the game